The Queen of Texas has left the Stadium… Like All of the Legends and Hero's that came before her, on Jan. 6, 2014 Marion Dillon (88 yrs), the Lady affectionately known as "Cowboy Mom," saddled up and took a Final ride. She went to join her husband Garland who left us in 2010.
Marion was truly a Pioneer as one of the first women to be a well known Superfan in the NFL. She was a Cowboys fan from the moment the franchise was born. She got her first season tickets in 1970, a year before the Cowboys moved to Texas stadium where she would be a staple for the next 4 decades. A large part of her notoriety came from her love of attending training camp. This is when she came to know and be good friends with many players from 1970's - 1990's. The players grew to love her and her fresh baked cookies and started calling her "Cowboy Mom," a moniker that stayed with her for the rest of her life.
Marion was selected as a member of the Hall of Fans in 1999. While all other fans selected to the HOF received their honor from Team Officials or Program Sponsors, Roger Staubach showed up to give Cowboy Mom her plaque. Yes, she was Special!  Cowboy Mom was one of the kindest people you'd ever meet and she was so friendly, it's doubtful that she ever met a stranger. Her kindness went well beyond friendship as she was always up for trying to help anyone that she could. She touched an incredible number of people during her journey. It's sad that our newer members never had the chance to meet her because she was truly a Treasure.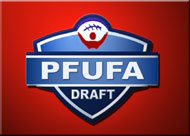 THE APPLICATION PHASE OF PFUFA DRAFT IS NOW CLOSED!
The Review Phase has begun.
The Membership Committee will now begin to review all applications received.
Good luck to you if you applied for the PFUFA Draft.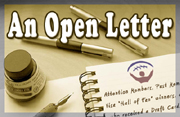 (Anytown, USA) This is an open letter to all PFUFA members, past members who have let their status lapse, all Visa "Hall of Fans" honorees, and anyone that has been issued a Draft Card.

| | |
| --- | --- |
| Visits today: | 25 |
| Visits this month: | 648 |
| Visits this year: | 6831 |
| Visits to pfufa.org: | 5342346 |