The NFL Season is under way and we are into week 3 of the NFL season!  This also means that the 2014 PFUFA Draft is under way.
In 2013, PFUFA inducted 21 FAN-tastic new members who are making a positive impact with fans of all team colors and proudly representing the PFUFA mission statement.  This season, members once again have the opportunity to pass out draft cards to an Ultimate top-notch fan that is known by that team's fan base for possible induction into the PFUFA Class of 2014.
Please remember to work as a team when handing out a PFUFA draft cards (they really are the Golden Ticket for Ultimate Fans).  Working as a team means seeing an Ultimate fan a number of times thru the season, getting to know that Ultimate fan (for some time) and doing research with other PFUFA members that may know that Ultimate fan, especially if you do not see this fan at games, or if that fan is not associated with your NFL team.  This will help us all when each of us do our due diligence as a PFUFA team.
As the PFUFA Membership Committee looks to continually improve the Draft Process, it can only get better.  Please contact the Membership Officer Steve Tate state@amfam.com, or the Membership Chairperson Chip Riley Firedup19@yahoo.com with any questions regarding the 2014 PFUFA Draft.  Your comments and suggestions are always welcome.  Good luck to your teams this year and I hope to see a number of you throughout the year.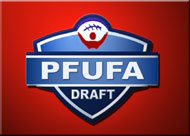 (Anytown, USA) The "Application Phase" of the 7th Annual PFUFA Draft is now OPEN!  If you have received a Draft Card, please click on the image above to register for the draft.  You have to have your card with you to register!!  This phase of the draft will close when the Super Bowl XLVIII clock reads 00:00.
Members, if you do not have your draft cards, please contact the Membership Officer, Steve Tate (his email is STATE@amfam.com).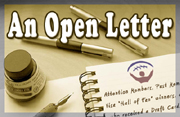 (Anytown, USA) This is an open letter to all PFUFA members, past members who have let their status lapse, all Visa "Hall of Fans" honorees, and anyone that has been issued a Draft Card.

| | |
| --- | --- |
| Visits today: | 53 |
| Visits this month: | 848 |
| Visits this year: | 30623 |
| Visits to pfufa.org: | 5333731 |