The PFUFA Board of Directors is now accepting nominations for the this years "Golden Hog" Award.
In tribute to the Hogettes very distinguished careers as philanthropists, the PFUFA Board of Directors has created the "Golden Hog" Award.  This award will be presented to an active PFUFA member in recognition of his/her activities in the community throughout the year that go above and beyond the conventional definition of charity that is "the practice of giving and caring".
PFUFA members are asked to submit their nominations—no later than May 31st, 2013 -- to the PFUFA Board of Directors (whoodey54@yahoo.com) in the form of an essay (2000 words or less) detailing the nominee's charitable accomplishments throughout the year.  Once reviewed, the Board of Directors will select the recipient at their discretion.  In addition, "Boss Hogette" will be joining the BOD this year in selecting that recipient.
The inaugural "Golden Hog" Award will be presented at the 2013 PFUFA Induction Breakfast at the Pro Football Hall of Fame on Sunday August 4, 2013.  As part of the ceremony, the PFUFA Board of Directors will also present the Hogettes with an honorary "Golden Hog" Award.
Thank you and we look forward to receiving your nominations.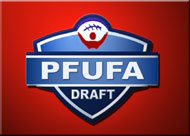 THE REVIEW PHASE OF PFUFA DRAFT IS NOW CLOSED!
The Invitation Phase has begun.
We have a new group of Potential Veterans making plans to attend the Annual PFUFA Reunion in Canton.  All are vying to be a part of the Class of 2013.  Good luck and see you soon.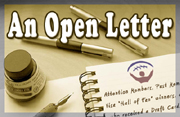 (Anytown, USA) This is an open letter to all PFUFA members, past members who have let their status lapse, all Visa "Hall of Fans" honorees, and anyone that has been issued a Draft Card.

| | |
| --- | --- |
| Visits today: | 4 |
| Visits this month: | 1238 |
| Visits this year: | 13355 |
| Visits to pfufa.org: | 5316463 |