WINNER OF THE 1ST ANNUAL VIP WEEKEND RAFFLE!!!
Jeff Pintea (Class of 1999) is the first winner of the 1st Annual VIP Weekend Raffle!  Congratulations, Jeff!  We know you will enjoy it.
REMINDER TO MEMBERS AND PV's:
THE HOSPITALITY BANDS FOR REUNION WEEKEND ARE STILL AVAILABLE IN THE STORE.
If you have any questions about the reunion, ticket/hospitality band purchases or just general questions please email Chip Riley "Fired Up" at firedup19@yahoo.com, Steve Tate "The Owner" at STATE@amfam.com, or Karl "Ram Man" Sides at karl@theflickfanatic.com. Can't wait to see everyone in 8 short weeks!!!!!
Karl Sides, President of the P.F.U.F.A.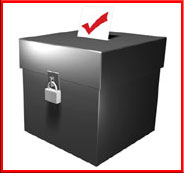 ABSENTEE BALLOT!!!
If you are a DUES PAYING MEMBER for 2014 and WILL NOT be attending the Annual Reunion, you may use this link to cast your vote for the Officers, Board of Directors, and By Law changes.
To cast your Absentee Vote, you can click here.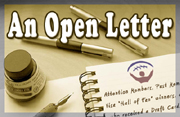 (Anytown, USA) This is an open letter to all PFUFA members, past members who have let their status lapse, all Visa "Hall of Fans" honorees, and anyone that has been issued a Draft Card.

| | |
| --- | --- |
| Visits today: | 13 |
| Visits this month: | 2812 |
| Visits this year: | 22474 |
| Visits to pfufa.org: | 5357989 |